Inspections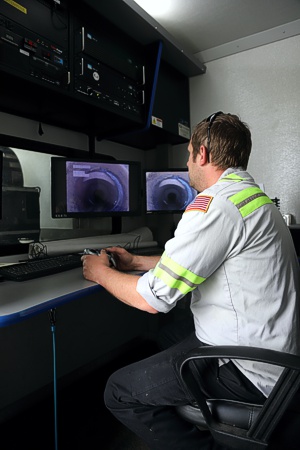 Clear Water Inspections: FAQs
We need your help and cooperation!

What Is The Purpose Of The Clear Water Inspections?
The sole purpose of the inspections is to find and eliminate sources of inflow into the sewer due to the fact that these sources can cause overflow into creeks and backups which can damage the environment. The excessive inflow can also lead to increased sewer system operational costs and the necessity to construct expensive major capital improvements to carry the excess water.

What Is Inflow?
Inflow is clear water that enters the sanitary sewer system from pipe connections such as building roof downspouts, floor drains or sump pumps.

What Is Included In Clear Water Inspection?
CWSA personnel are asking for your cooperation to inspect the basement and exterior of your home to look for sources of inflow that may exist on your property.

How Will The Inspections Be Scheduled?
Letters (sample letter) notifying customers to schedule the inspections have been be sent out with quarterly bills and 90% of our customers have already had the inspection. Please call 610-437-2060 Ext 11 between 8:30-2:30 to make an appointment for the inspections at your convenience if you have not had an inspection already. The inspection will take approximately 15 minutes of your time. Personnel will arrive for the inspection in CWSA trucks, wearing CWSA uniforms and carrying CWSA badges. If you have any questions, please call the phone number on the badge.

Where Will The Inspections Be Conducted?
The inspections will be conducted in areas of the sewer system where other investigations or analysis of the sewer flow data suggest the inflow sources may exist on private property or in the houses in those areas.
Routine Inspections
CWSA utilizes a state-of-the-art television inspection system, reviewing thirty miles of line per year to assure maintenance of an exemplary "tight" system. The videos shown below are examples of some of the problems we encounter.